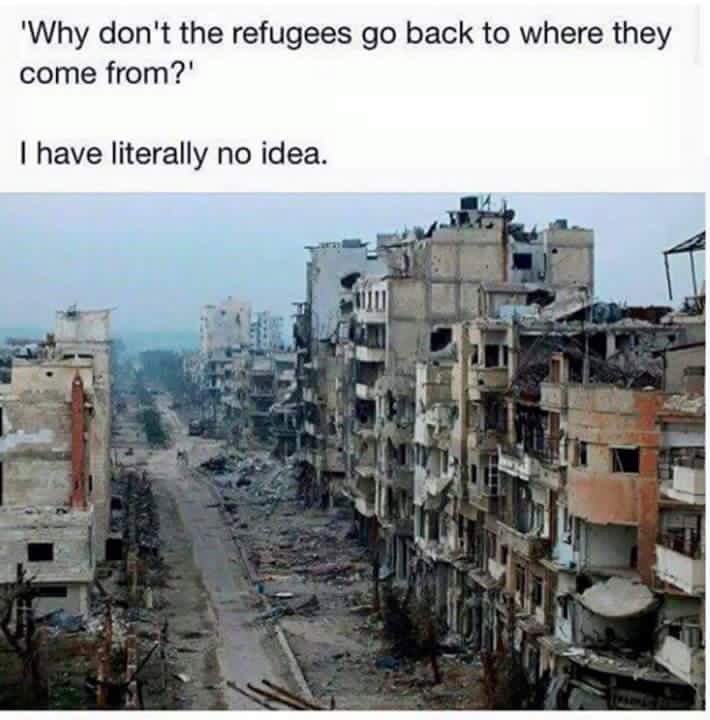 As some sections of society in Europe become agitated at the prospect of the continent being a final place of safety for thousands of refugees fleeing among other things, the Daesh and civil war in Syria, a tweet starkly illustrates a taste of why so many people are running for their lives and risking everything. Above is a bombed out boulevard somewhere in Syria. Now is a time for compassion, not xenophobia.
SOURCES/IMAGE:
Original Article: https://halfeatenmind.wordpress.com/2016/07/10/thought-moment-refugees/
Editors Notes:
I would remind you that this blog is produced free for the public good and you are welcome to republish or re-use this article or any other material freely anywhere without requesting further permission.
News & Views welcome always published as long as NO bad language or is not related to subject matter.
To keep online information secure, experts recommend keeping your social media accounts private, changing your passwords often, and never answering unsolicited emails or phone calls asking for your personal information. Need help and guidance visit https://acepchelp.wordpress.com and leave a comment
Ace News Services Site Links Listed Here: